Democrat Washington, D.C., Mayor Muriel Bowser complained about the nation's capital losing about 400 police officers in the past several years, just days before Rep. Henry Cuellar, D-Texas, was carjacked at gunpoint. 
Bowser had pleaded that the district needs more officers at a recent press conference
"We don't have the officers that we need, and sadly we've lost three to four hundred officers in the last four years," she said. "We haven't had officers in our schools, and we have policies that make it difficult to recruit new officers."  
Cueller said he was parking his car in D.C.'s Navy Yard neighborhood, a short distance from the U.S. Capitol Monday evening, when three armed assailants approached and stole his vehicle. 
TEXAS CONGRESSMAN HENRY CUELLAR CARJACKED AT GUNPOINT IN WASHINGTON, DC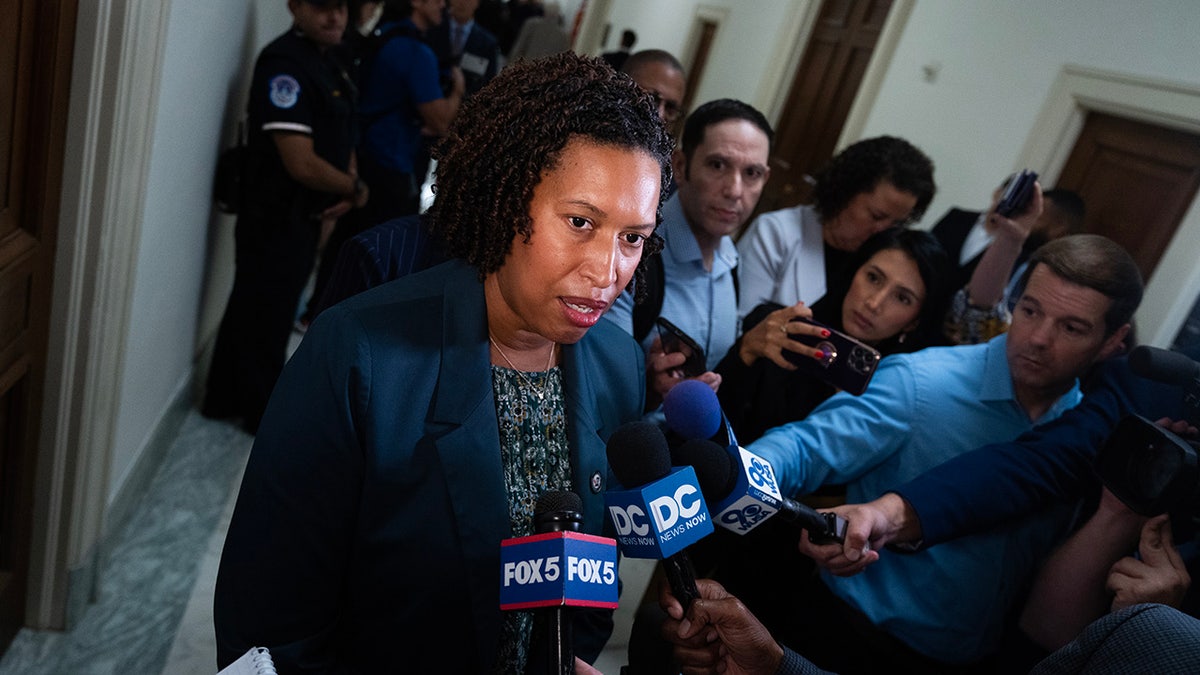 Police said Cuellar told them the suspects swarmed his vehicle, pointed firearms in his face and demanded the keys to his car. A witness also spotted the suspects, who are said to have been wearing masks and dressed in black clothing. Police said the suspects were about 5'10″ Black males "who may have been around the age of 16 due to their build." 
The congressman was not harmed. U.S. Capitol Police, which took over the investigation, said Tuesday that authorities were still searching for the three carjacking suspects. 
"We have a number of leads," U.S. Capitol Police Chief Tom Manger said in a statement Tuesday. "Our investigators are focused, determined and working around the clock."
The stolen white Toyota Crossover was recovered with the assistance of the Metropolitan Police Department along the 2600 block of Douglas Road, SE, Capitol police said. It had been abandoned. Capitol police Crime Scene Technicians processed the scene, and the FBI is also assisting in the investigation. 
Bowser later issued a statement on the carjacking.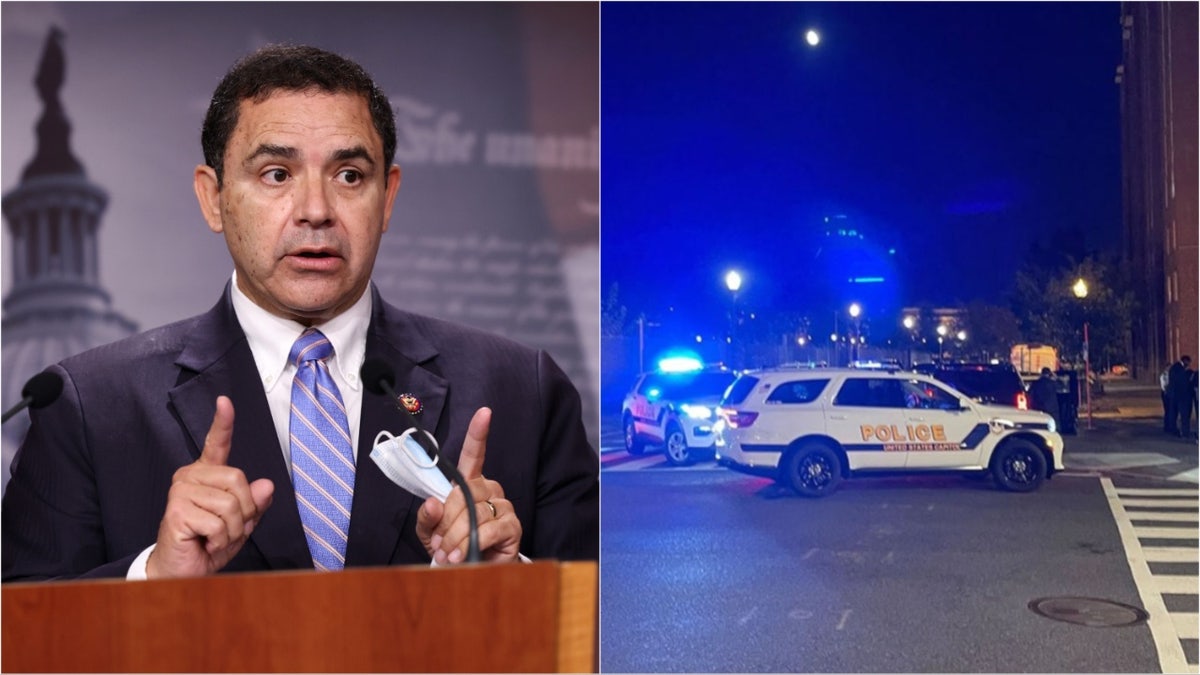 KENTUCKY SEN. RAND PAUL SAYS STAFF MEMBER WAS 'BRUTALLY ATTACKED'
"There is no higher priority than the safety of our residents and those who work in and visit D.C.," Bowser said, according to the Washington Post. "We are using every tool available to reduce crime and support those tasked with enforcing the law and holding those accountable who break it. Although we are seeing some positive trends in recent crime statistics, we are troubled when any individual is in a situation that makes them feel unsafe in our city. We are grateful for the work of MPD in its response, and we will continue to identify commonsense solutions necessary to fill any gaps in our public safety ecosystem, including proposing and supporting policies that ensure we are also addressing long-term, complex public safety challenges."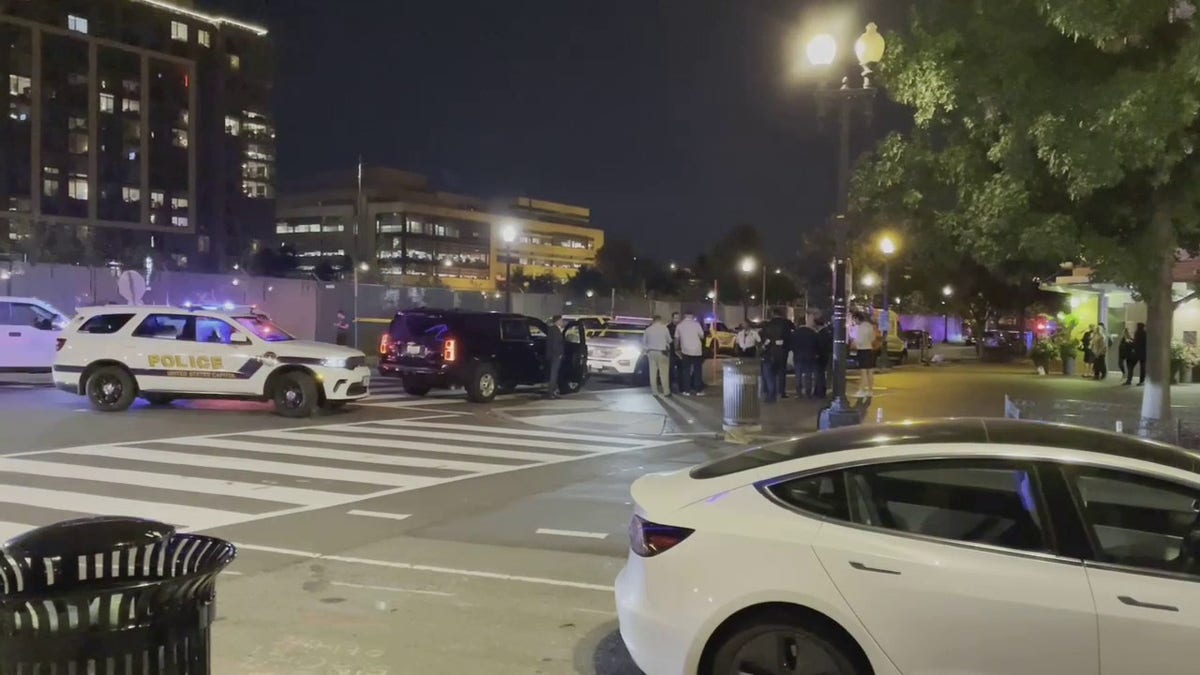 In June 2020, Bowser had Black Lives Matter painted in bright yellow letters on the street that runs into the White House following George Floyd's death in Minneapolis, while former President Donald Trump was in office. Protesters soon added the message "defund the police" to the street mural, as was seen in aerial images taken above the nation's capital at the time. 
Bowser notably changed her tune when she was up for re-election, backing away from the defunding stance promoted by progressive Democrats in the district. 
D.C. has seen 216 homicides as of Oct. 3, marking a 38% increase since last year. 
Instances of robbery increased by 68% compared to 2022, while motor vehicle theft soared by 106%, according to data on the D.C. Metro Police Department's website.