FIRST ON FOX: Lawmakers on the House Select Committee on China are raising alarms about Beijing's plan to become the next global technology manufacturing center.
Rep. Mikie Sherrill, D-N.J., a retired Navy helicopter pilot, is introducing a three-part resolution on Monday taking aim at the ruling Chinese Communist Party's "Made in China 2025" (MIC 2025) initiative. Sherrill's legislation would formally document Beijing's strategy and the unscrupulous practices it's accused of using to accomplish that goal.
It would also urge the relevant U.S. sectors to "take stock" of their own capabilities, according to a one-pager obtained by Fox News Digital, to be more aware of where the U.S. stands next to China now. 
"For too long, policymakers haven't given the Chinese Communist Party's 'Made in China 2025' plan the attention or urgency it deserves — and that ends today," Sherrill told Fox News Digital. "We must act swiftly to counter the CCP's escalating economic aggression and attempts to dominate the technology of the future that is so critical to our economic and national security."
CHINA'S 'PROLIFIC' ESPIONAGE SCHEME TRYING TO 'HEADHUNT' BRITISH POLITICIANS, DEFENSE OFFICIALS, UK GOV'T SAYS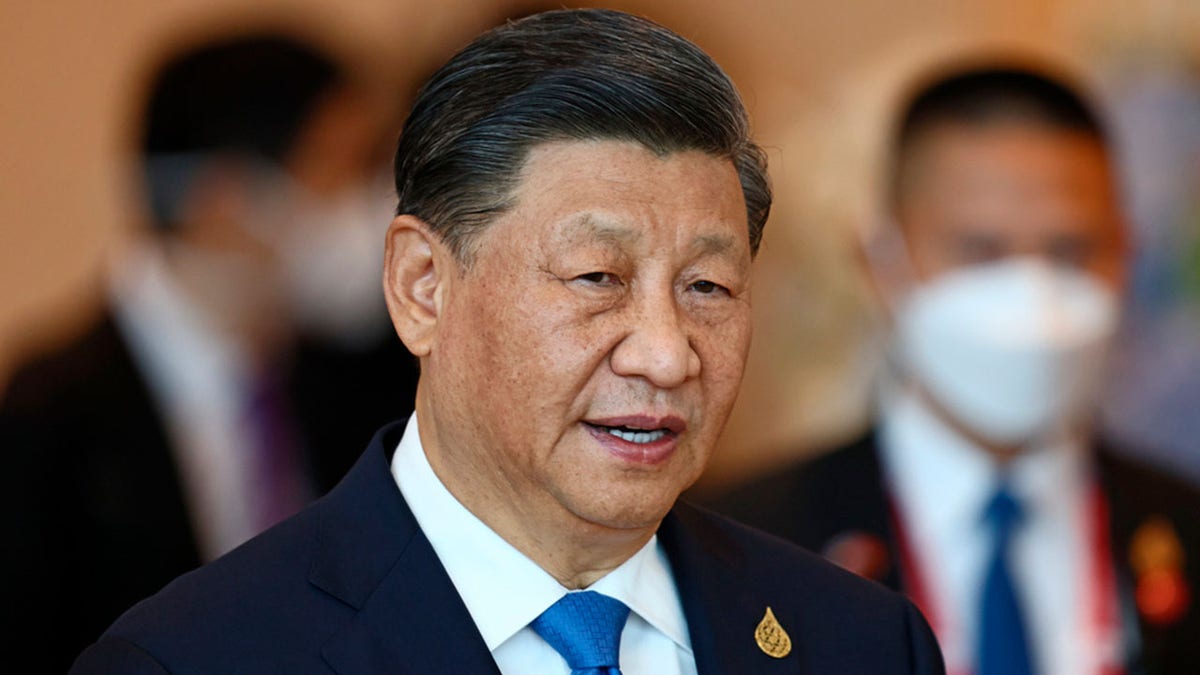 Sherrill said businesses in her home state of New Jersey "have been targets of the CCP's unfair and illegal trade practices." 
The MIC 2025 plan has alarmed foreign policy hawks who have accused Beijing of increased instances of intellectual property theft in pursuit of its advanced manufacturing goals. 
"[T]his resolution is a bipartisan call to action for the public, private, and nonprofit sectors to work together to ensure that the U.S. is competitive for the future, and to win this era of strategic competition with the CCP," Sherrill said. 
CHINESE SHIPBUILDING CAPACITY OVER 200 TIMES GREATER THAN US, NAVY INTELLIGENCE SAYS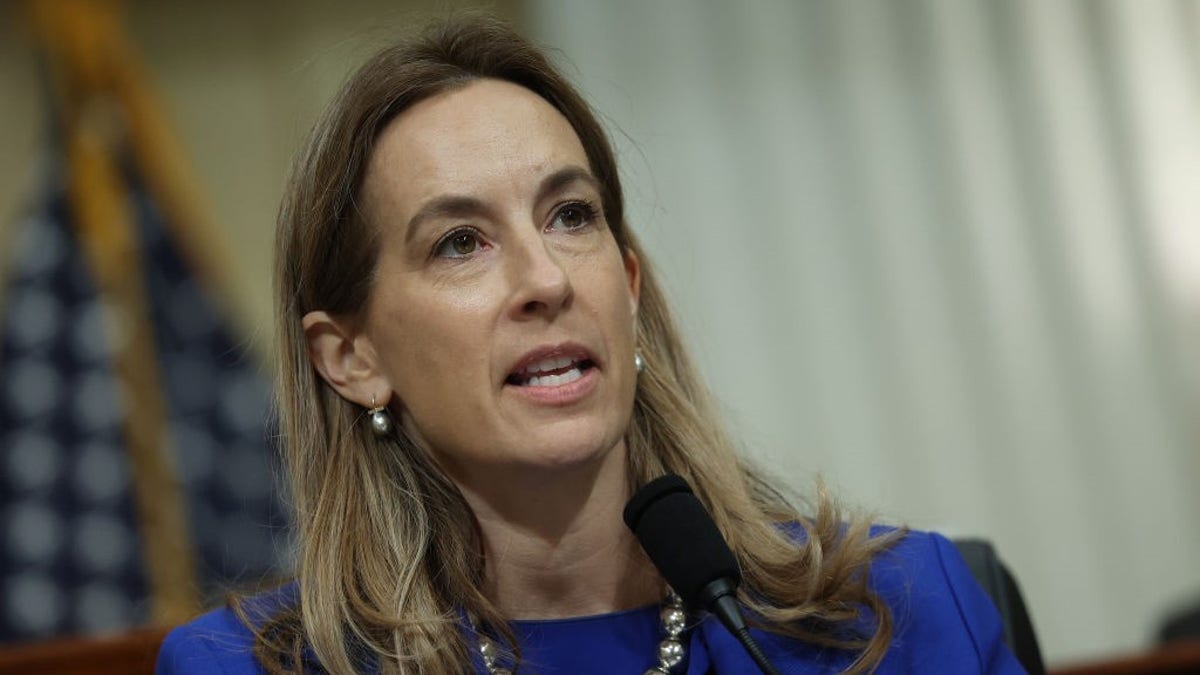 The resolutions package has the backing of China select committee Chair Rep. Mike Gallagher, R-Wis., and Vice Chair Rep. Raja Krishnamoorthi, D-Ill. 
Sherrill is holding a press conference rolling out her initiative later on Monday morning.
China's manufacturing blueprint focuses on 10 key areas, including aerospace equipment, new information technology, medical devices and agricultural equipment, according to the Institute for Security and Development Policy.
CHINA OFFERS TAIWAN PROMISES OF ECONOMIC OPPORTUNITIES WHILE RAMPING UP MILITARY DRILLS NEAR THE ISLAND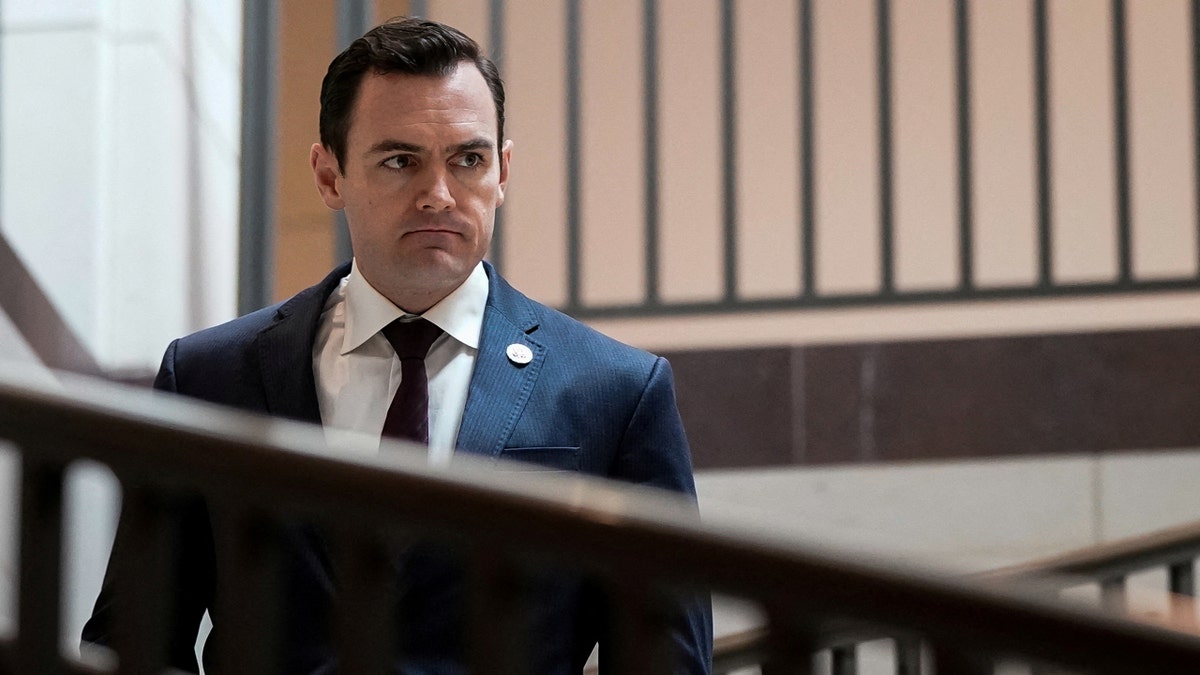 CLICK HERE TO GET THE FOX NEWS APP
The plan prompted an investigation by the Trump administration in 2018. Among other findings, the administration accused China of using "opaque rules, licensing requirements, discriminatory practices, selective regulatory enforcement, and other barriers to support Chinese firms at the expense of foreign competition."
Following the report's release, then-President Trump announced retaliatory tariffs on billions of Chinese goods.